Composites VCI Canada
The plant in St-Lin-Laurentides (Quebec) has a 1.6 millions ft2 land equipped with a 131 000 ft2 building to ensure high volume capacity and storage areas.
We are located in a pole near the nerve center for research and educational institution on composite materials.
Our well-equipped facilities offers up-to-date technologies :
145 000 ft² building on 1 600 000 ft² of land
720 ft² paint shop
Testing laboratories
5 axis machining device
200 ft² Oven (up to 400 ft²)
FANUC P-250 painting robot
320 sq. ft. robotized paint room
And more
Health and safety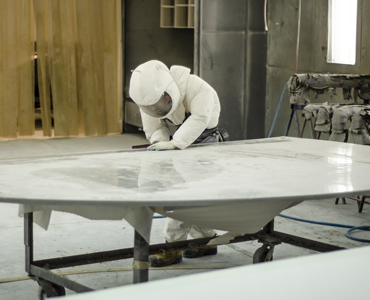 Composites VCI inc. has incorporated values associated with health and safety at work at all levels of the company.
More concretely, the company has a health and safety policy and an internal committee that ensures the implementation of the policy.